With plenty of features that 2-wheelers offer over cars including a more natural seating position, easy gearless riding, automatic transmission, greater maneuverability, easy storage space, ease of traffic escape, and lower prices, the customers tend to be more inclined toward them. 2-wheelers have become especially popular after the COVID-19 pandemic as people want to commute to offices and anywhere near on their own vehicle rather than public transport.
The two-wheelers are also becoming the primary mode of transportation in rural Africa and various other parts of the world due to their low cost and high fuel efficiency. The African Two-wheeler Market stood at USD2020.98 million in 2020 and is anticipated to grow with a CAGR of 4.72% in the forecast period, 2022-2026, to reach USD2793.65 million by 2026F.
Reference: researchandmarkets.com
The Two-Wheeler Market is expanding especially fast in the following African countries:
1. Egypt
2. Nigeria
3. Kenya
4. Tanzania
5. Morocco
6. Uganda
7. Algeria
8. Angola
9. South Africa
10. Ethiopia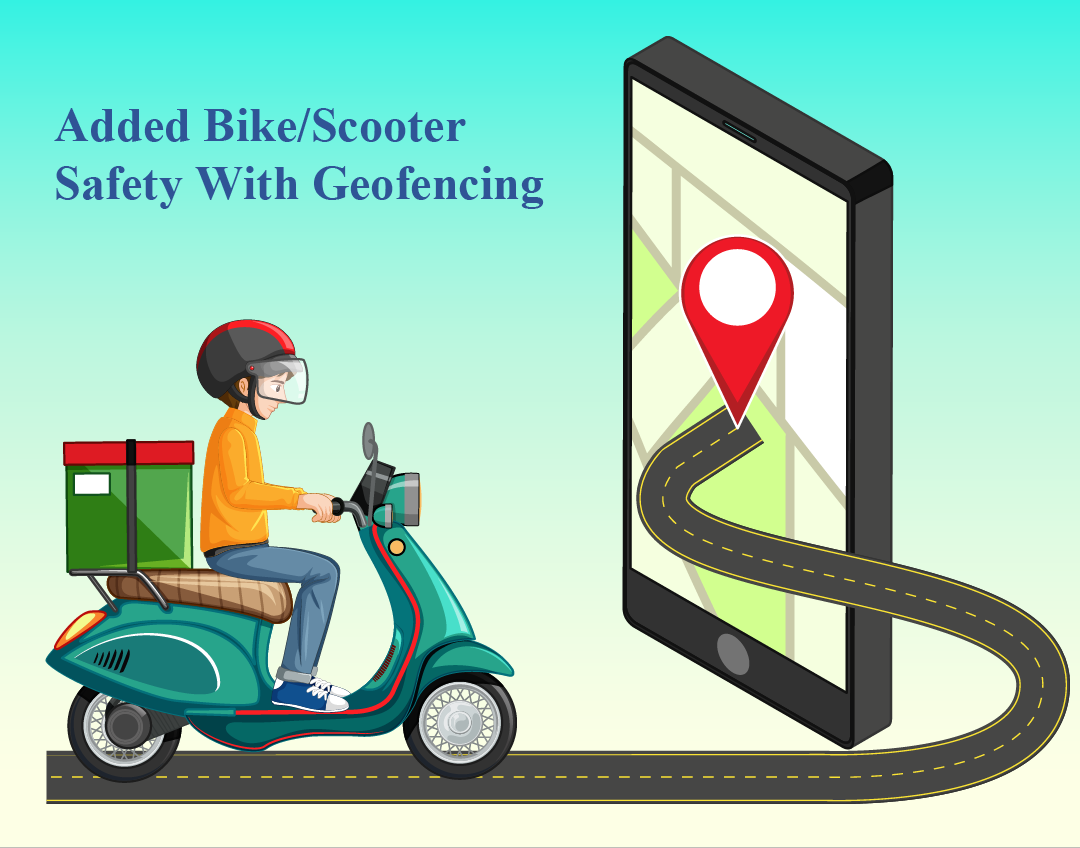 The happiness of having a wonderful 2-wheeler ride also comes with a concern of security due to the smaller size and lightweight. An effective way to eradicate this fear is GPS tracking. You can track the location of your two-wheeler(s) with a single click on your phone using the Convexicon's Fleet Management Software. With the Convexicon's Fleet Management Application, users can get real times updates and alerts on the mobile application/email/SMS as per their notification setting. The notifications include yet are not limited to vehicle's location, engine ignition, battery cut, parking, speed and break events.
The Anti-Theft functionality of the Convexicon's Fleet Tracking system allows the user to track any unusual activity and remotely cut the engine power and stop the vehicle immediately.
STAY CONNECTED WITH YOUR FAMILY
Whether your family members have gone to grab grocery, attend college or office or on a quick ride to visit the nearby park or friend, you can always track where they are and be relieved about their safety. The Convexicon's Fleet Tracking system can smartly detect accident and send alert to friends and family about the same in real-time. It also allows the user to track driver behavior which can help in irradicating any driving mistakes which can lead to accidents.
ON-DEMAND BUSINESSES CAN PROVIDE GREAT CUSTOMER SERVICES WITH GPS TRACKING
The on-demand business owners can use GPS Tracking Systems to track their delivery partners and can integrate the information in their client apps to help them track the delivery in real-time. Any information related to traffic and wait time can also be custom added for better customer service.
The ride booking business owners can have a major benefit in providing quality services by allowing customers to view the time remaining for the ride to arrive and live-location of their ride. It will also allow other family members with access to the app to track their ride all along giving them a sense of safety. The customer can also send their location notifications over SMS to family and friends adding to their security during a ride. The GPS tracking functionality can help the ride booking businesses to build better trust among their customers and keep a track of their drivers. They can manage / track multiple drivers from a single screen.
The Convexicon's Fleet Tracking System also comes with the functionality to allow the app admins to allocate specific routes and assistance to its drivers leading to better business process management. The fair calculation based on distance traveled can also be tracked using the app. The on-demand ride service business owners can also use the GPS tracking system to locate nearby scooters/bikes while allocating driver to a customer leading to quick and time-saving services.
HIGHER VEHICLE SECURITY FOR RENTAL VEHICLE BUSINESSES
Renting scooters and bikes has become a trend, especially in tourist places allowing tourists to explore the areas with ease. Many African countries with millions of visitors per year with Morocco topping the list, rental scooters and bikes are quite popular modes of transport.
The rental businesses can make the use of the GPS Tracking Systems in Africa and other popular tourist destinations to track their bikes and scooters and have better asset security. The tourists can also use GPS tracking system to track their groupmates and share their live location with them and their family back at home.
ADDED SAFETY WITH GEOFENCING
The Convexicon's Fleet Tracking System also provide the Geo-fencing functionality which allows the user to create a safe zone for their scooter or bike. The user will get instant notification when the scooter or bike gets out of the safety zone and can turn off the engine ignition in case user doubts a theft and can make use of the GPS tracking to locate their bike or scooter.
WATERPROOF TRACKING SYSTEM FOR BIKES AND SCOOTERS
It is important to use waterproof GPS tracking with bikes and scooters. There are many cheap GPS trackers available in the market which are prone to stop working or malfunction when wet or covered with dust. Users must be careful while GPS trackers. The Convexicon's GPS trackers are of high quality with dust & water resistance and are budget friendly as well. Convexicon has already earned a name in effective GPS tracking services and can help you with your 2-wheeler tracking needs.
Book a demo at https://www.convexiconindia.com/contact-us/