Biometrics and location based attendance tracking can be a boon for the companies with distributed/field staff. Convexicon has come with an Employee Attendance Tracking App with geo-location based attendance tracking functionality for such companies. Using this app you can track employee attendance in real-time.
You just need to update the work location on the app and the app will notify you when the employee has marked attendance/ logged in/out from the marked location. The Convexicon's Attendance Management System also allows you to create a geo-fence and provide you the real time location tracking of the employee with the use of the RFID tag.
Advantages Of Geo-Location Based Attendance System Over The Manual Attendance System !!
1. Effective Staff Tracking
There is a popular quote by Peter Drucker: Father of Management Thinking :
If you can't measure it, you can't improve it.
Every business owner aims to provide the top-quality services and earn a name in their industry. This goal is achievable only through effective team management practices. For the field services, the staff reaching on-site on time is the key to customer satisfaction and timely work completion. Any delays in staff reaching the site has to be identified and fixed with the necessary actions. It is where the Geo-tag based Attendance System comes into play.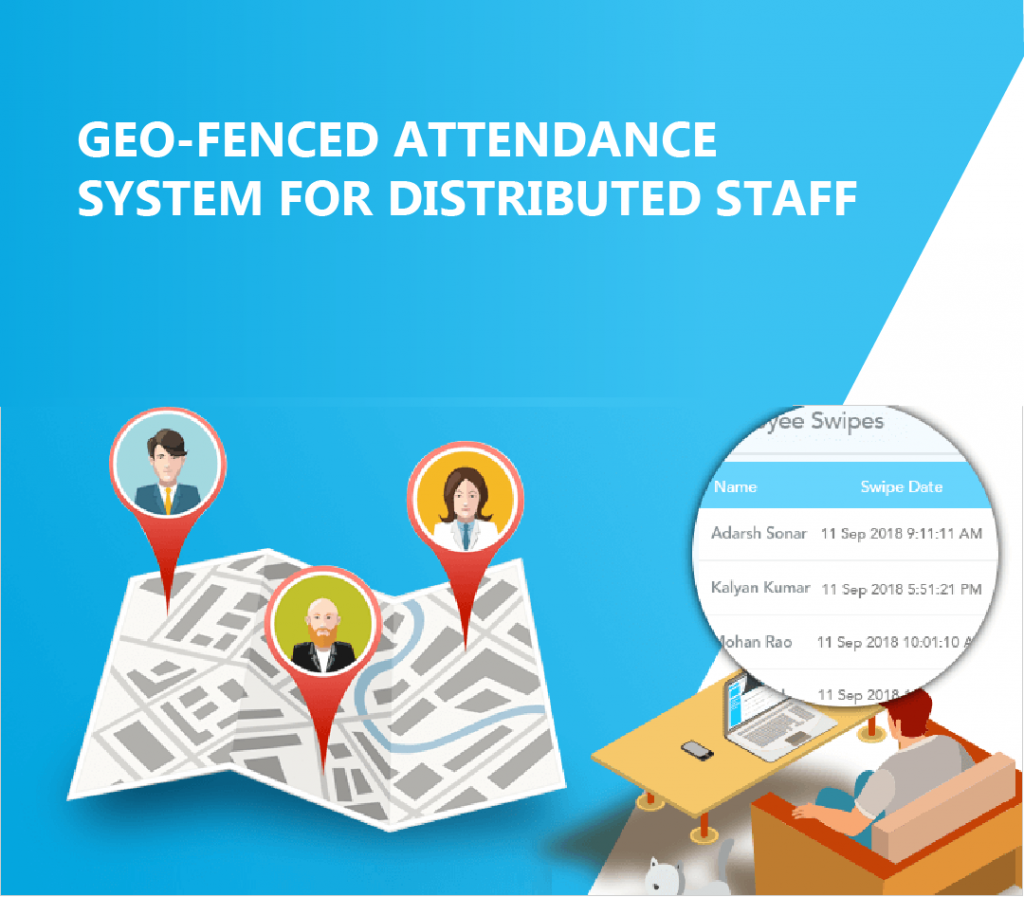 The Convexicon's Employee Attendance Tracking App provides SMART employee attendance tracking using face recognition, fingerprint biometrics and Geo-tag based attendance. With this SMART SOLUTION you can always track when the staff members were on-site in real time. Any staff member coming late or leaving early can be easily recognised and then you can take the necessary actions to help him/her with getting more disciplined. Also, this can help you recognise your most honest and trustworthy staff members, making the responsibility allocation tasks more effective, especially for the leadership positions.
What Is Geo-Fencing?
The staff members can mark their attendance with real time tracking using the face recognition and geo-tagged attendance technology. But there is an another advanced feature provided by Convexicon's Attendance Management System: Geo-Fencing, using which you can automate the clocking in and out of your field team. Geo-fencing allows you to mark an area covering the site of work. Anytime a staff member enters or leaves the site, you get instant notifications and can view his/her location live on the map.
2. Work Simplification – Get Paperless
The employee tracking is a challenging task and requires separate staffing for the Human Resource Management, manual tracking of tasks, dispute management among team members and what not! All these tasks can be done using a single platform and it will save a lot of efforts using the Employee Attendance Tracking App by Convexicon.
It supports all devices: Android, iOS & Windows, simplifies the staff tracking process, making it a best in category employee attendance tracker.
The application has an Admin section allowing the business manger to manage the users, work timings and locations on app, upload/download desired data, and a User Section allowing the Employees to mark/view their attendance. Admin can store the data on app for desired amount of time and can also generate reports using the data including: total staff availability analytics and staff member wise detailed reports.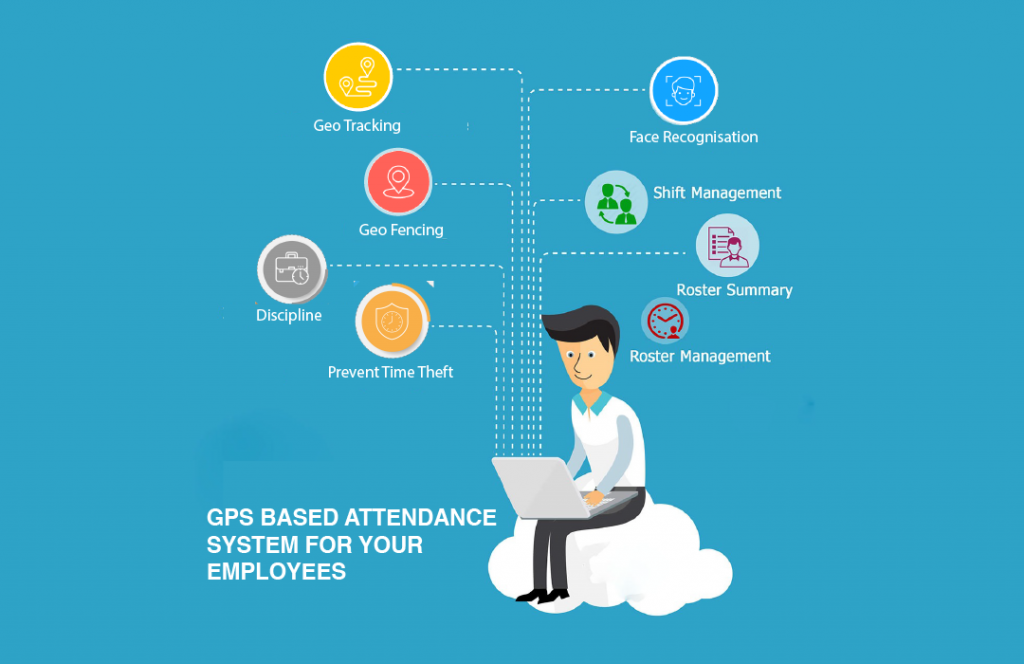 The attendance marking functionality is also very easy to use. The staff member can mark attendance by pressing thumb on the fingerprint biometric screen, standing against the face recognition screen or can be marked in/out of the site using automated location tracking using the RFID tag.
To find and get the most suitable functionality for your team, reach us at: https://www.convexiconindia.com/contact-us/
3. Enhanced Productivity
With the real time tracking in place, staff members also get well aware of the importance of reaching on time and it encourages them to be more disciplined and professional. By providing a Technology Driven Work Environment, you give your staff an indication that their efforts are getting noted and it boosts their spirits to provide better services.
The SMART staff attendance tracking system can help in increasing the accountability of your staff which is directly linked with productivity and quality services. With the weekly and monthly reports feature, you can identify and reward your best team members and can build strategies to motivate the staff members who are lagging behind in providing their availability in an effective manner.
Who Can Benefit From It ?
Small as well as large scale companies with field staff can benefit from the Convexicon's Employee Attendance Tracking App. The app can accommodate infinite number of users and can provide reports based on different parameters, as per the requirement.
We do have different Subscription, plans. Therefore, you pay only for what you need.
The key industries which can benefit from it are:
1. Fire and Safety Industry
2. Construction Industry
3. Medical Device Enterprises
4. Oil and Gas Enterprises
5. Facilities Management Industry
6. Sanitation Industry
7. Industrial Equipment Enterprises
And the list goes on…
Why Convexicon?
Convexicon has already earned a name in LOCATION BASED DATA TRACKING SERVICE DOMAIN and has already successfully implemented the GPS BASED ATTENDANCE SYSTEM for sanitation workers in Varanasi, India. It allows the municipality of Varanasi to allocate and track the staff at different locations effectively.
To get a demo of the product, reach us at: https://www.convexiconindia.com/contact-us/