E-bidding, also known as electronic bidding or online bidding, refers to the process of submitting bids for goods or services through an electronic platform rather than in person or through traditional paper-based methods. Convexicon's E-bidding solutions facilitate this process by providing a platform for companies or organizations to conduct auctions or solicit bids for goods or services.
Convexicon provides both the Forward & Reverse e-auction options with its flagship product Imperium. Reverse Auction is a type of auction in which the roles of buyer and seller are reversed. In a reverse auction, a group of suppliers or contractors submit bids to a buyer, to provide goods or services at a lower price. It is an effective approach when many sellers are available in the market and price is the most important factor in selecting the vendor.
Depending on the product/service in question, regular reverse auction can lead to a lot of money saving in the long run. Convexicon's reverse bidding software is a game changer for the industries requiring regular transport services. Using this, the producers can find their clients and carriers who can provide transportation services at conceivably lower prices and in a faster as well as more efficient way. The carriers also get the chance to provide their services to a large number of sellers.
Convexicon has surveyed the issues faced by buyers in Egypt conducting reverse auctions and have built a Smart Logistics Bidding Platform, Imperium. It is a digital platform providing the online bidding solution, which provides a platform for the buyer to post a request for proposal (RFP) and for suppliers to submit their bids. The software typically includes features such as: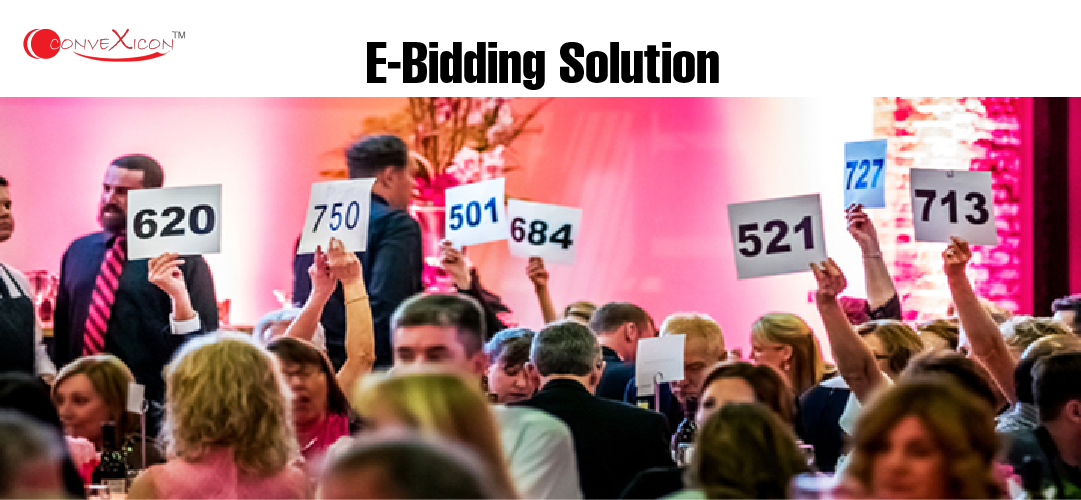 1. Secure and transparent platform for submitting bids: Convexicon's Reverse bidding software provides a secure and transparent platform for suppliers in to submit their bids to the buyer. This helps to ensure that the bidding process is fair and transparent.
2. Real-time tracking and management of bids: Reverse bidding software allows the buyer to track and manage bids in real-time. This helps to ensure that all bids are received and evaluated in a timely manner.
3. Communication with suppliers: Reverse bidding software typically includes a messaging feature that allows the buyer to communicate with suppliers and ask questions or provide feedback on their bids.
4. Automatic calculation of lowest or highest bid: Reverse bidding software may include a feature that automatically calculates the lowest or highest bid based on predetermined criteria, such as price or quality.
5. Upload and view relevant documents: Reverse bidding software may allow the buyer to upload and view relevant documents, such as RFPs and bid proposals, through the platform. This can help to streamline the bidding process and ensure that all necessary information is readily available.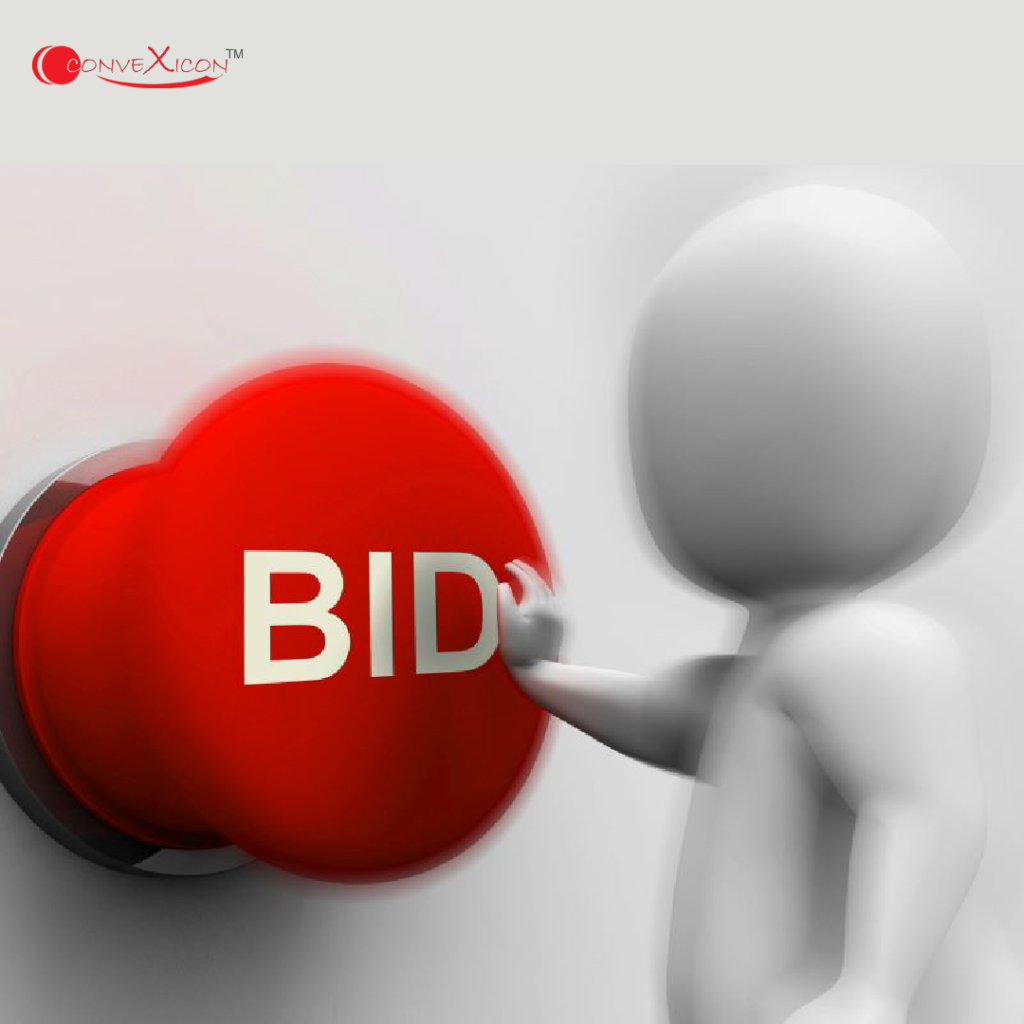 PROCESS
Let's walkthrough the process followed for reverse auction:
1. Request for proposal or request for quotation published by the buyers
The buyer can start the reverse auction by publishing the request for proposal (RFP) or request for quotation (RFQ) on the app. This includes the specifications of the product/services the buyer is looking for and required deadline.
The buyer will also set an initial amount and bidding criteria. The bid criteria are set as x-y where x is the initial price or last bid amount during the auction and y is a deduction set by the buyers. For an example, a bid may start at 100$ and first bid will be 100$-5$, second bid will be 95-5$ and so on.
The buyer will also set the time for auction which includes auction date, start and end time.
2. Buyer can upload the bidder list
Once the RFP/RFQ is shared, the buyer can upload the bidder list with their contact information on which the bidding invites will be sent.
The buyer can also choose the auction to be public, allowing all the app users to bid, as per the business requirement.
3. Sellers submit bids based on the RFP/RFQ details
During the auction, the sellers can submit their bid and can view the winning bid amount. The sellers can remain competitive and can modify their bid to win the auction.
4. Find/announce the winning bid
Once the bidding session is over, the buyer can view the bids submitted by different sellers and can make the final decision. Convexicon's e-bidding solution also provides the automated feature to declare the winning bid as soon as the auction closes.
We can provide you various customizations, as per your business requirement. To schedule a quick meeting, click here.
Once, the winning bidder is notified/announced, the two parties can communicate to determine their terms of agreement to get the work fulfilled
What makes Convexicon's E- Bidding solution stand out ?
i. Cost: The cost of our software won't burn a hole in your pocket. Be assured that the upfront cost of the software as well as any ongoing fees, such as subscription fees or maintenance costs is very much affordable for a software in this class.
ii. Ease of use: Our software is easy to use for both the buyer and the suppliers. Convexicon's user interface is intuitive and easy to navigate.
iii. Security: Our E-Bidding software includes measures to ensure the security and confidentiality of the bidding process. This includes data encryption and secure login protocols.
iv. Integration with other systems: The software can integrate with other systems that you use, such as your accounting or procurement software. This can help to streamline your workflow and reduce the need for manual data entry.
Customer support: We offer excellent customer support, including training and troubleshooting assistance.
v. Scalability: If you anticipate that your business will grow or your needs will change over time, it's important to choose software that can scale with you. Imperium can handle an increase in the number of bids or the complexity of the bidding process.
vi. Customization: Our solution can be customized to meet your specific needs and requirements. This can be especially important if you have unique processes or requirements that need to be supported by the software.
vii. Reputation: We are currently providing E-Bidding solution to our various clients in Cairo, Giza, Luxor, Alexandria and other major cities of Egypt. One of the leading tiles brands of India, Kajaria Ceramics is already using the Convexicon's freight bidding software for their online transport bidding solutions. They use this software for managing their day-to-day reverse auctions for transport services.
Apart from the logistics industry, we provide reverse auction software services to various industries including construction services, day care services, wholesale industry and more. If you think your business can benefit from the e-bidding solution, feel free to have a discussion with us. We will provide you free of cost consultation and a bidding solution customized as per your business requirement.
To get a live demo of the product, click here.