We harness the power of technology for meaningful and lasting solutions.
Convexicon has a proven track record of over a decade of providing innovative technology solutions, which have impacted millions of lives. Our solutions have been implemented across diverse industries, which is a testament to their portability. They have been delivered at city and state level, which demonstrates their scalability. And we are a young team, brimming with a passion to make a meaningful impact through the power of IoT, which is a reflection of our commitment to our fellow citizens and our country.
Partnering with
the best to offer
the best.
Our technology partners are global leaders in their respective disciplines, which when combined with our knowledge expertise, delivers power-packed solutions to any challenge.




Testimonials
What our clients say
about us
Truly Professional

"The Team supported me and was very professional. Their services have helped me in keeping a track of my cars and assured on-time delivery of my items to our customers. Thank you for an extremely satisfying experience."
Smart City Varanasi

"Convexicon has successfully executed the implementation of the Smart Solid Waste Management System and to our complete satisfaction, as part of the Varanasi Smart City project."
Brilliant After Sales Service

"Not only is their GPS Solution perfect – the Vehicle Tracking Device has given no downtime, even the software & the mapping technology and after-sales service is brilliant."
New Okhla Industrial Development Authority (Noida)

"Convexicon has successfully designed, developed and integrated IOT based Solid Waste Management Solution for all our municipal zones. We are very much satisfied with the results we are getting. Their services are at par the industry standards and they are providing highest level of maintenance services to us."
Saved on Admin Hassles & Cost

"After getting the GPS tracking device for our field boys on their bikes we have been relieved of our monthly KM claim with efficient MIS reports from Convexicon's GPS bike tracking platform."
Motivity Labs P Ltd for GHMC

"This SSWM project included AVLS with GPS-GIS & RFID Reader and Tags for Bin Management across Hyderabad city (GHMC area only). GHMC has been processing all their concessionaire (vendors for C&T) monthly payments through the web portal designed by Convexicon. We are satisfied with the product and maintenance and the overall success of this project."
Swayam Swachatta Initiative Limited

``Their Smart Solid waste management portal and mobile applications has been used by the Command & Control Centre setup by SDMC. Their mobile app is used by our supervisors and drivers for efficient management of cleanliness in all our 26 wards. Their products and services are of very high quality and we are very impressed by their focused approach towards their clients.``
Recognitions & Accolades
Convexicon is honored to be recognized, not only by our clients for successful delivery of projects, but also by Industry peers and media, as a leading voice in IoT based technology solutions.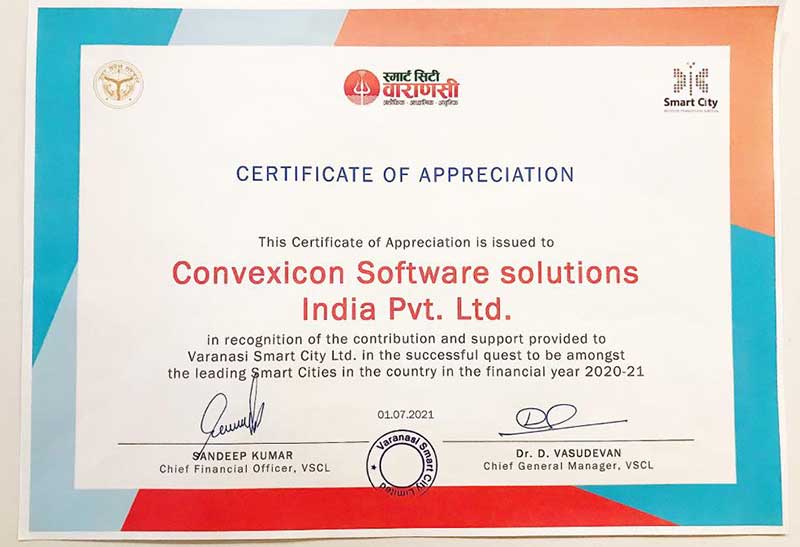 Convexicon awarded a certificate of appreciation by the Varanasi Smart City Ltd. in recognition of its contribution towards making Varanasi a leading Smart city in the country.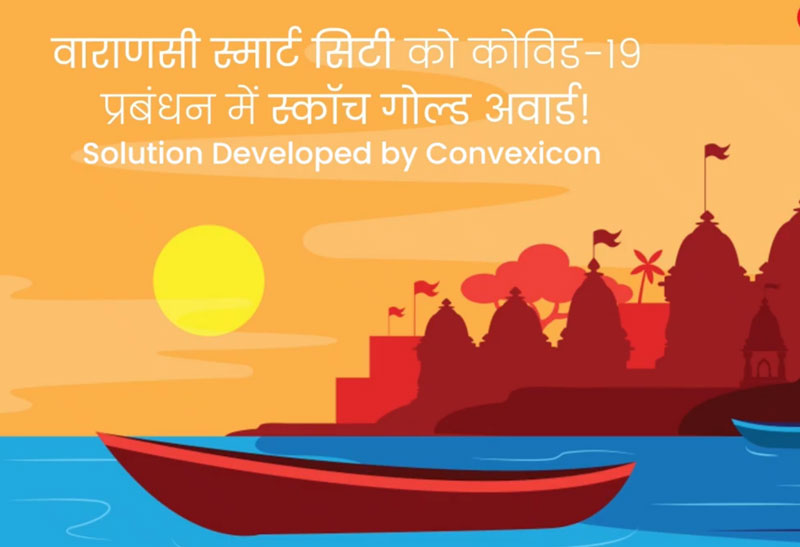 Varanasi Smart-city wins the "Skoch Gold Award" for efficient management of Covid-19 – a Solution developed by Convexicon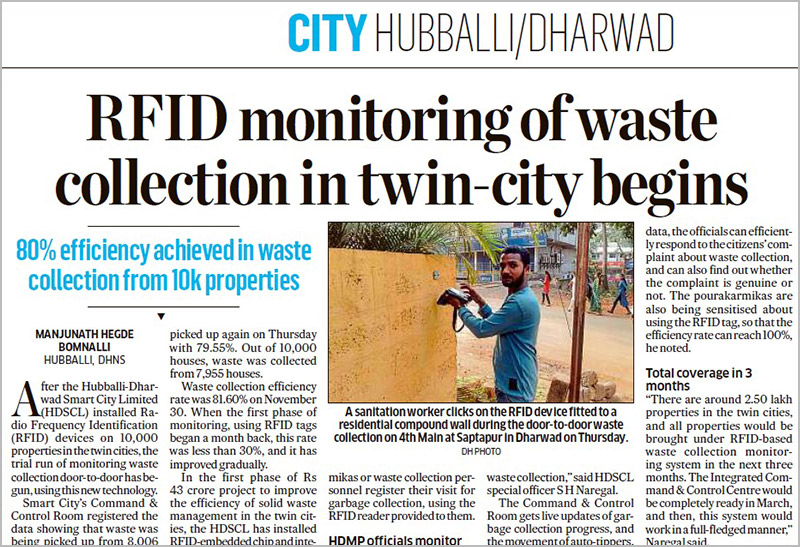 Covered by HT City for achieving 80% efficiency through our RFID monitoring of waste collection in Hubballi/Dharwad, as part of the smart city project.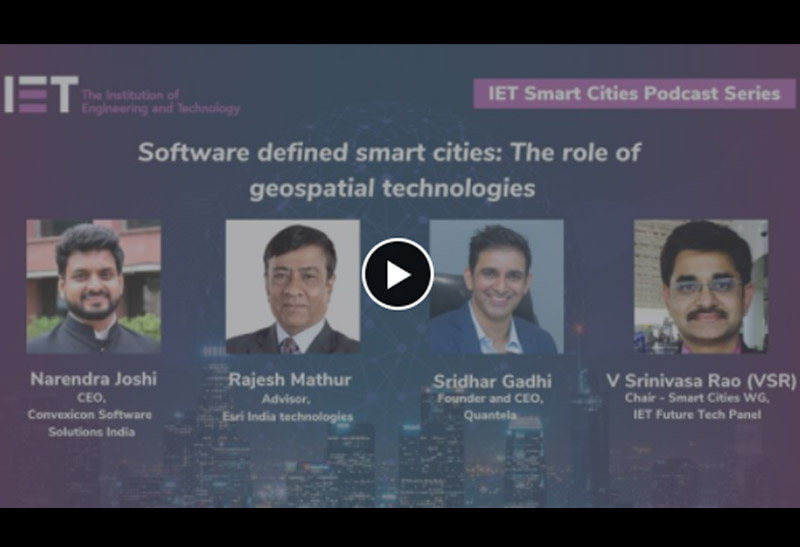 Convexicon invited by IET to join the leading industry voices in sharing our views on "Software defined smart cities: The role of Geospatial Technologies"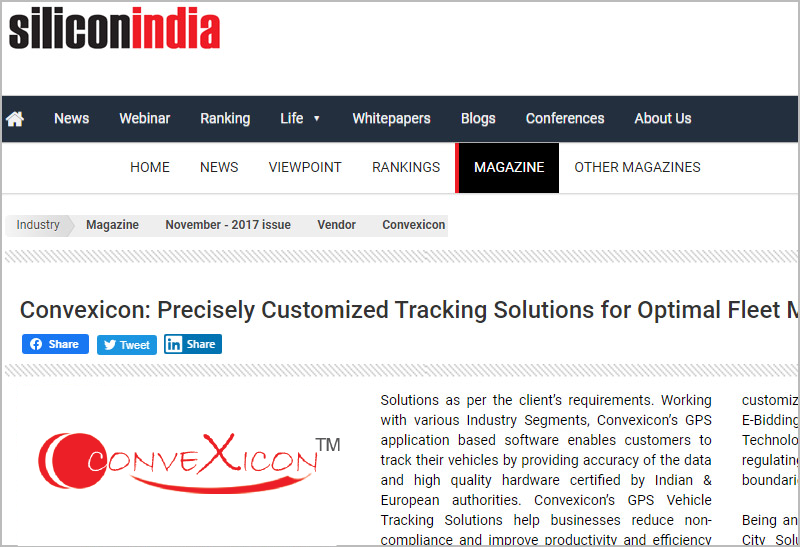 Covered by Silicon Valley for effective use of tech in bringing automation and accountability to Solid Waste Management, as part of the Swachh Bharat Abhiyaan. Read more >>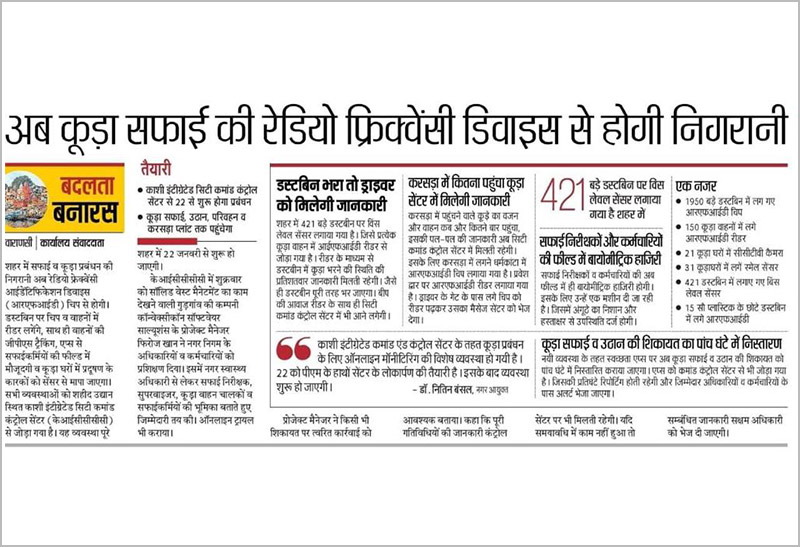 Banaras Smart City Initiative – Local daily covered Convexicon's Smart Solid Waste Management System implemented in Banaras.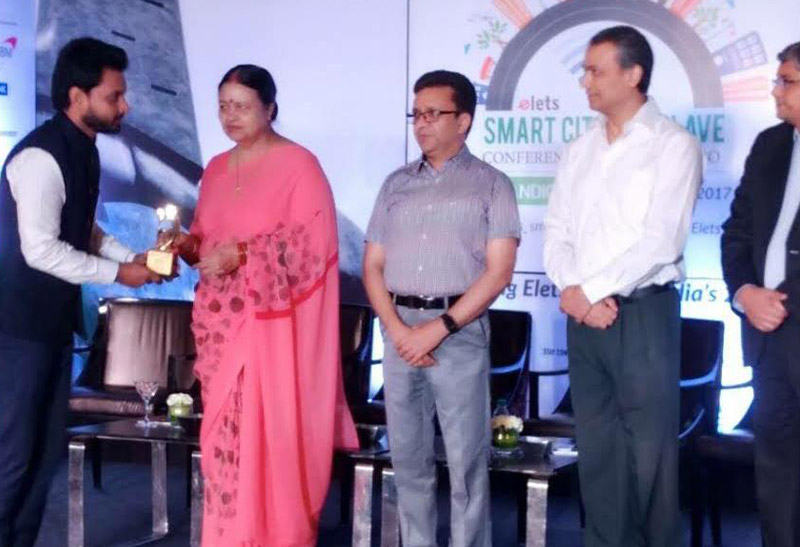 Convexicon being facilitated by the Honorable Mayor of Chandigarh and the Honorable Municipal Commissioner of Chandigarh for our Smart Solid Waste Management Solution.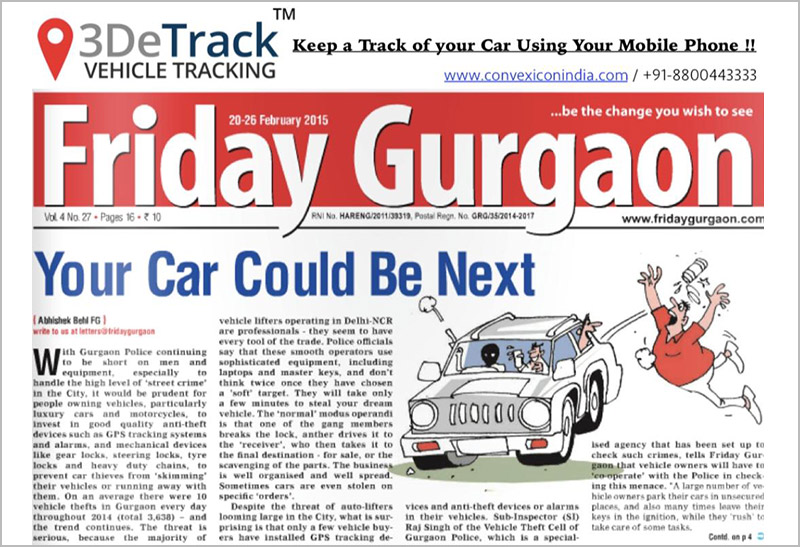 Convexicon's 3DeTrack GPS Tracking Solution covered in a local Gurgaon daily, as a smart solution for safeguarding your vehicles from theft and misuse.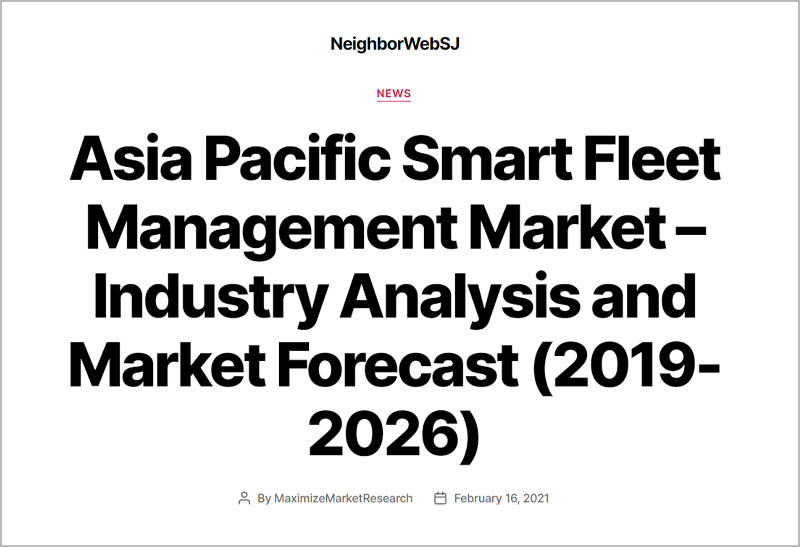 Convexicon featured as a leading player in the Smart Fleet Management segment in the Asia Pacific region in an Industry Study and Forecast Report. Read more >>
Let's unlock the power of technology to develop smart solutions and
Get in touch with our experts.