Lucknow: Cleaning its way to the top
The Lucknow Municipal Corporation (LMC) has been tasked to provide smart solutions to the urban infrastructure issues under the SMART CITY Mission. The approach towards making Lucknow a Smart City involves improving resource management by adding connectivity and intelligence within existing infrastructure. LMC is the responsible body for the collection, scientific segregation, transportation, processing, and disposal of waste generated within its jurisdiction. It is also responsible for estimation and analysis of waste, waste minimization, public awareness and resource management.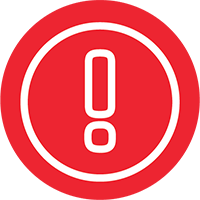 Before partnering with Convexicon Software Solutions, LMC used to rely on traditional methods for its solid waste management operations. These traditional methods included inappropriate primary collection of households, commercial and bio-medical waste which ended up in open dumps and without any systems to monitor such waste.
"Due to delays in shifting, the garbage lying in open spilled over the streets, and stray animals used to feed on them"

– Mayor Sanyukta Bhatia
LMC also manages a fleet of hundreds of garbage collection vehicles which travel through multiple touch points in a day. With the absence of IT solutions, it is hard for them to keep a tab on the garbage collection activity and the efficiency of drivers. Also, the routes of most of these vehicles have to be kept static and any contingency plan in case of breakdown or other situations becomes cumbersome.
LMC also used to face challenges with regards to managing its workforce. The processes for administering attendance were manual, which involved keeping records in registers. Managing such swathes of work and monitoring a huge workforce under multiple streams was a herculean task.
LMC has outsourced part of its operations to private operators and vendors. For tight control over performance of these vendors, a robust IT system was essential.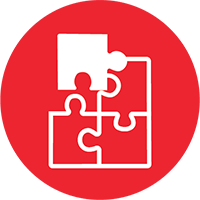 Our team helped Lucknow Municipal Corporation transition into the world of IOT GPS-GIS-based SWM monitoring operations with a full suite of solutions, proposing:
Door-to-door collection tracking and monitoring through NFC Code on all urban establishment
Bin Level sensors to monitor the level of the garbage in the dustbin
Advanced Vehicle Tracking and Monitoring system using GPS-GIS based Solutions
Weighbridge Management
Dumpsite Monitoring using live CCTV feed
Attendance Management via app-based system
Citizens Grievance Redressal
After learning the details of the project, Convexicon team visited the site for requirement gathering, and then started working on hardware installation and GIS survey simultaneously. Finally, we proposed and executed a custom solution to LMC that would integrate all of the data sources into one dashboard within the first 14 weeks of the project kick-off.
Our solution in Lucknow is a combination of NFC, GPS-GIS-based technology enabled Solid Waste Management System within the existing landscape to achieve an array of objectives.
Now, with NFC-coded properties, LMC can easily record the interaction between garbage collectors and households and track daily operations in real time. Also, with Bin level sensors, we can notify authorities in LMC when garbage crosses threshold limit of 75% and further course of action can be taken in shortest time possible. This helps in optimising the work and saving effort and fuel for Lucknow Municipal Corporation.
The Intelligent Fleet Management system helps LMC track and monitor all sanitation vehicles and provides real time status. It also generates alert if the vehicle spends more than the usual time required to traverse the route from its waste pickup point to the transfer station and back.
The weighbridge application developed by Convexicon is fully integrated with Lucknow ISWM System. Tracking of quantity of waste disposed at dumping site ensures transparency in vendor payment towards disposal for Lucknow Municipal Corporation.
Convexicon have also provided an app-based Attendance Management Solution for registering sanitation workers and employees for attendance marking on their mobile phones using GPS. It helps LMC to weed out dummy employees (if any) and plug leakages.
We have tried to make the citizens of Lucknow the center-point of our solution. The grievance redressal module in the citizens app facilitates the registration of grievances and complaints. It also provides an escalation ladder in case grievances are not redressed in stipulated time.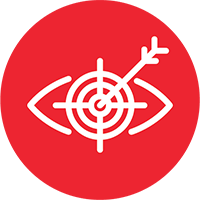 Result:
Increase in overall coverage and collection of Garbage (2020-22)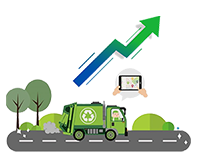 Door-to-Door Collection Coverage increased from 60% to 100%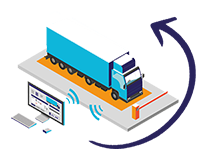 30% increase in total garbage collection in Lucknow City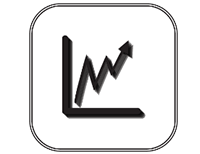 Lucknow Jumps from 26 in 2020 to 8 in 2022 in Smart City rankings.
Lucknow Municipal Corporation has been pleased to see the results of their new strategy of managing city solid waste powered by the software solution designed by Convexicon. This strategy has already started to bore fruit as in February 2022, Lucknow has been included in top 10 of smart city rankings by Union Ministry of Housing and Urban Development.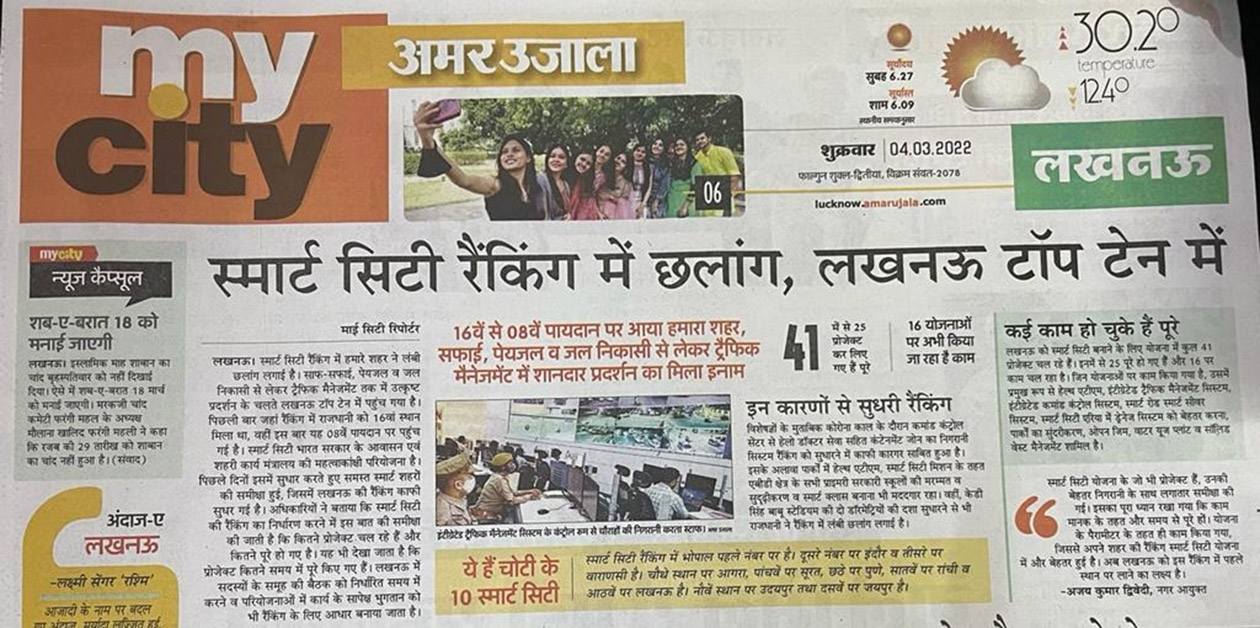 Looking ahead: Goals for 2022
Despite all of the challenges brought on by the pandemic, 2020-21 was a successful period for LMC in managing its solid waste and keeping the city clean—and they have plans to build on that success throughout 2022.
"The projects under smart cities mission have been constantly monitored and taken stock off. It has been ensured that the projects follow all the yardsticks and are completed in timely manner. This has pushed Lucknow's ranking from 16th to 8th in Smart Cities rankings. Goal is to take it to number 1"

– Ajay Kumar Dwivedi, Municipal Commissioner, LMC.
This is also a matter of great satisfaction for Convexicon.
"When we won the bid for SWM project for Lucknow Municipal Corporation, we knew we had our task cut out. From that point to where we have reached now speaks volumes about the hard work and dedication with which our team has worked. We take great pride in improving the performance of our clients and being there for them every step of the way."

– Deepa Joshi, Director, Convexicon Software Solutions.
Let's unlock the power of technology to develop smart solutions and
Get in touch with our experts.