A weighbridge usually requires an attendant all the time to take care of all the operations including weighing, guiding the driver, data logging and sharing the data with other employees. Weighbridge is an integral unit of weighing businesses but weighbridge management don't need to be such a hassle.
We have worked with various weighing businesses and helped in automating their processes. Convexicon is known for providing Software Solutions for Weighbridges in India and after analysing the industry, we have launched an unmanned Weighbridge System which can help in saving your business time and money using a single application. Our solution includes web as well as mobile applications. We have already achieved success with many clients across India using this solution and can help automate your business.
What Is An Automated Weighbridge System?
Automated Weighbridge System also known as an unmanned weighbridge allows the digitisation of WeighBridge tasks ,eliminating the need of operator at the terminal. The process automation is used to gather the relevant information which is then automatically relayed to the relevant department or employees of the organisation through third party API integrations.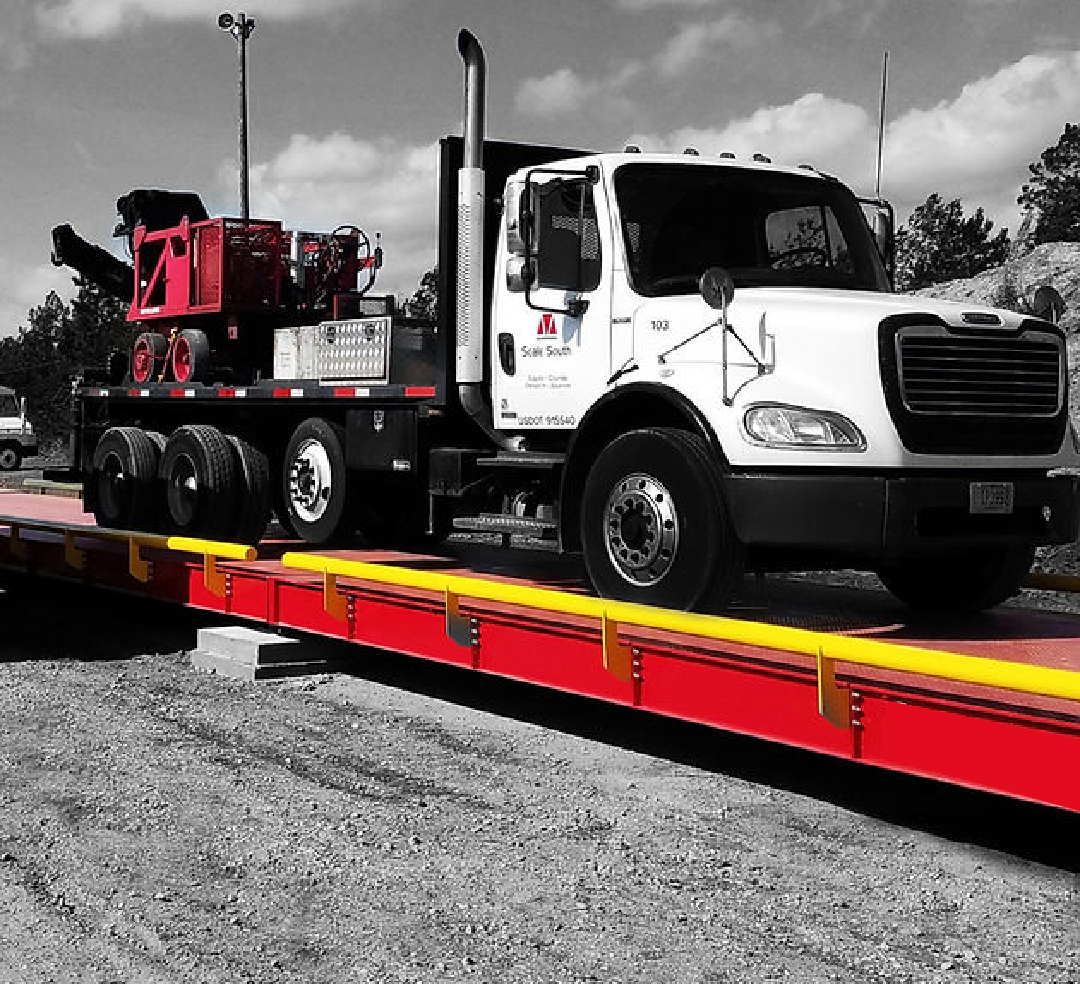 What Makes Convexicon's Automated Weighbridge System Stand Out?
Convexicon Helps Accelerate Your Business By Combining Innovation And Automation. We always thrive to achieve customer satisfaction and try to automate all the business processes, leaving our clients worry-free. Our solution comes with the RFID reader which automatically identifies and establish the vehicle details. RFID Weighbridge Automation eliminates the need of driver's manual entry at the digital terminal.
Our Automated Weighbridge System comes with the terminal screen, alarm and camera integration functionality which automates the vehicle positioning by sharing guidelines over the screen. The sensors and barriers also help drivers in determining the vehicle positing and required time for weighing. Our application provides in-app notifications regarding the weighing process start, guidelines and completion as well. Other processes including zeroing the weighbridge before weighing, data entry and sharing are also automated and relevant in-app notifications are sent to the app users.
Customised Workflow As Per The Requirement
We also provide easy integration with your business CRM or ERP and customize all the required process automations as per your business needs. Combining the intelligent control system with the peripheral devices help us capture the required data which we can share over your existing business software in desired format.
Supported Technologies:
Our solution provide various technical feasibilities for integrating your existing digital solutions (CRMs, ERPs, Digital terminals on weighbridge and other business software).We provide Weighbridge integration with SAP, MS NAV, MS D365, MS AXAPTA 2009, 2k9, 2012, 2k12, Oracle, Postgres, Hana or any other ERP.
Our Weighbridge Automation Solution can be adapted for almost every weighbridge business purpose and is an efficient way to improve your business throughput and productivity. If your existing digital terminals or other business software excludes this list, feel free to share your existing solution details over here and we will reach you out with the required solution.
In case you are not using a business software already, we can provide the custom reporting module in app which allows you to search the data using easy to use filters. Tables and charts are also provided to measure the performance over time.
For further information, click here.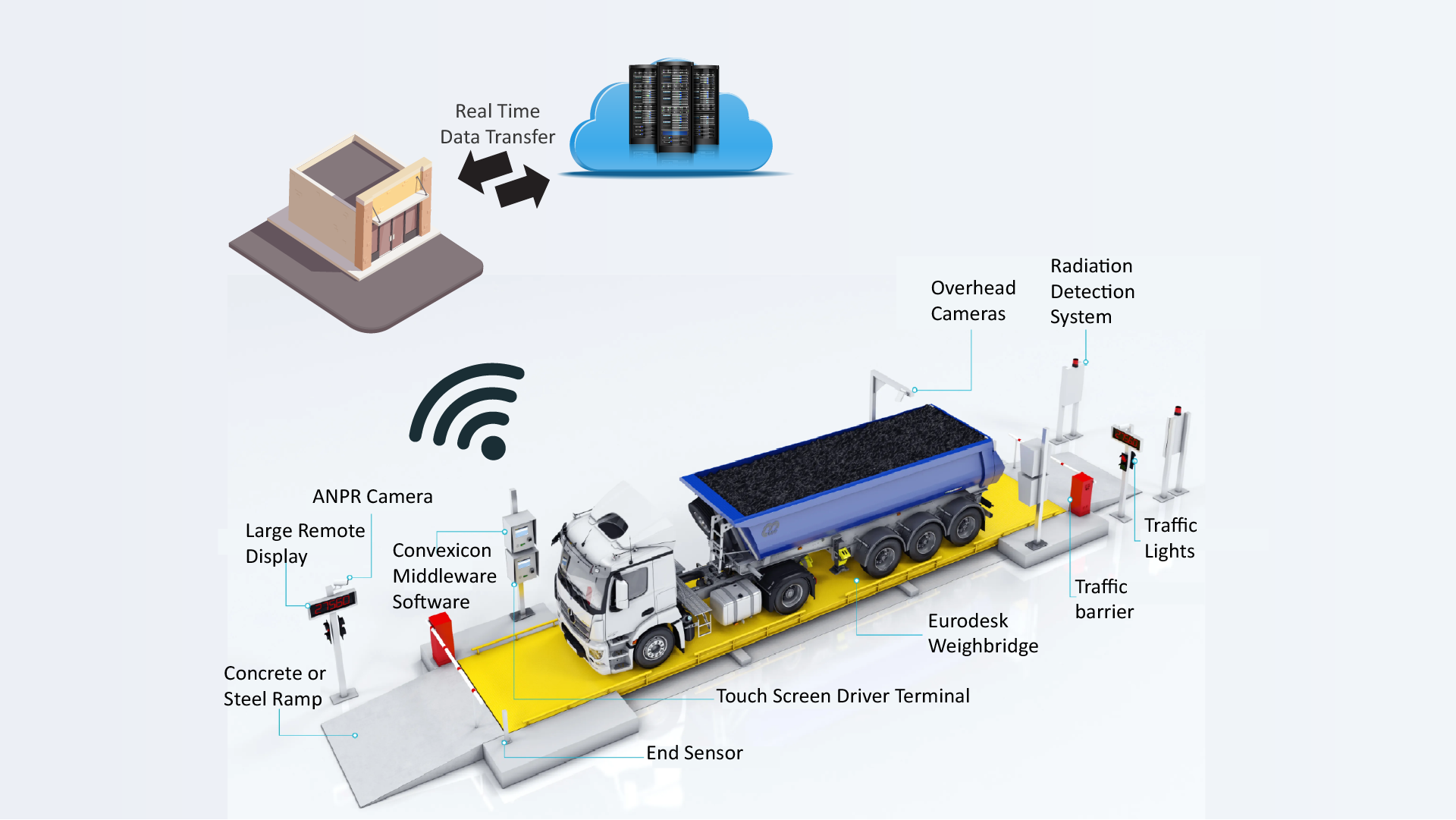 Who Should Automate Their Weighbridge?
Any business which uses weighbridge can adopt the weighbridge automation to save time and cost. The Weighbridge Automation is particularly beneficial for the businesses where load monitoring is required on regular basis. The logistics and order fulfilment operations can be effectively regulated using the weighbridge automation. Any delayed or missing fleet entry/exit can be easily identified which will provide the businesses a great help in taking effective business decisions.
The businesses with multiple weighbridges can get worry-free with our solution as we provide data tracking from multiple weighbridges on a single screen. You can add multiple weighbridges to your business using single login and view the performance on easy-to-use dashboard. You can also customise the reporting module to view your daily data or data over required period in the form of digits, table, charts or graphs. We also provide the reports download and in-app sharing feature through API integrations.
What Are The Key Benefits Of Our Weighbridge Automation Solution?
Below listed are the key benefits you will get with our Real-Time Weighbridge Automation solution:
i. Driver-operated terminal – Manpower Cost reduction
ii. Hassle-free process – Save time
iii. Unique Receipt Designs
iv. Security with detailed reports
v. Helps in identifying any thefts/delays
vi. Monitor multiple weighbridge terminals on single screen
vii. Supports effective decision making
If you looking to increase your weighing business's throughput and reduce the operational cost, book a free-of-cost consultant with us.
Feel free to call us at +91 8800443333   or reach via email nk.joshi@convexiconindia.com