Are you looking for a way to streamline your supply chain operations, improve accuracy, and reduce costs? Convexicon India offers a solution: weighbridge automation. As a leading provider of weighbridge automation solutions, we has the expertise and experience to help your business achieve its goals.
In this blog, we'll explore the key components of weighbridge automation and the benefits it can bring to your supply chain. We'll also show how Convexicon India's weighbridge automation solutions can be easily integrated with your existing ERP software.
Weighbridge Automation: A Comprehensive Solution
Our weighbridge automation solution provides a comprehensive approach to streamlining supply chain operations. The software component offers essential features like truck weighing, ticket generation, and data management, which can help supply chain companies to achieve their goals. The hardware component, which includes RFID readers, plays a crucial role in monitoring vehicle activity and ensuring the accuracy of the weighbridge automation system.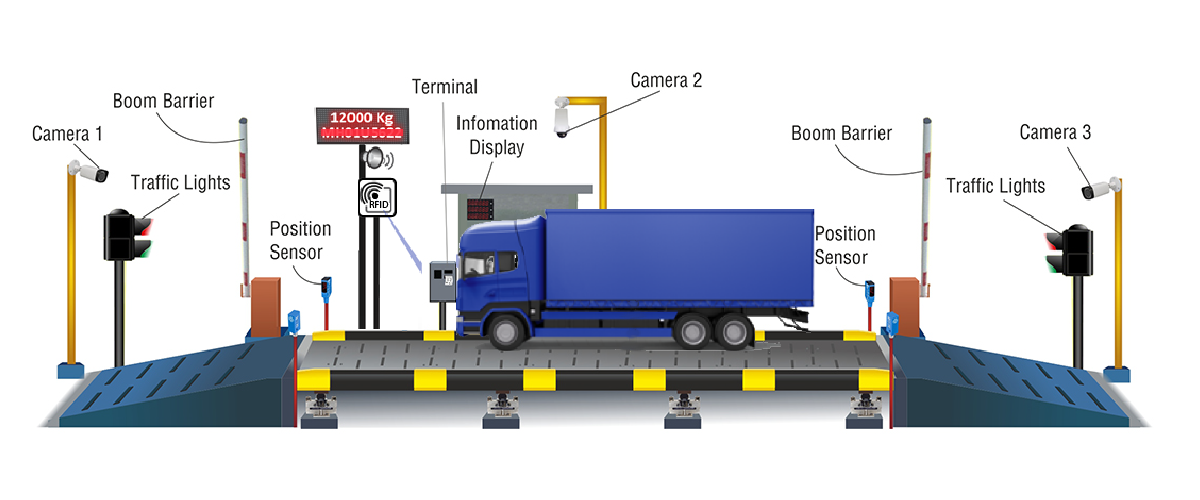 The Benefits of Weighbridge Automation
1. Improved Accuracy: With weighbridge automation and RFID readers, you can accurately track vehicle activity and monitor weighbridge operations in real-time. This helps reduce manual errors and improve accuracy.
2. Streamlined Operations: By automating weighbridge operations, you can save time and money while streamlining your supply chain.
3. Reduced Costs: By improving accuracy and streamlining operations, weighbridge automation can help reduce costs and maximize your supply chain efficiency.
4. Increased Productivity: By automating the weighbridge process, you can increase productivity and reduce the time required for manual data entry.
5. Better Data Management: The integration with ERP software allows for real-time data transfer, enabling better data management and decision-making.
6. Improved Compliance: The accurate tracking of vehicle activity and weighbridge operations helps ensure compliance with government regulations and standards.
7. Enhanced Customer Satisfaction: Improved accuracy and streamlined operations can lead to improved customer satisfaction and increased customer loyalty.
8. Scalability: As your business grows, weighbridge automation can easily scale to meet your changing needs.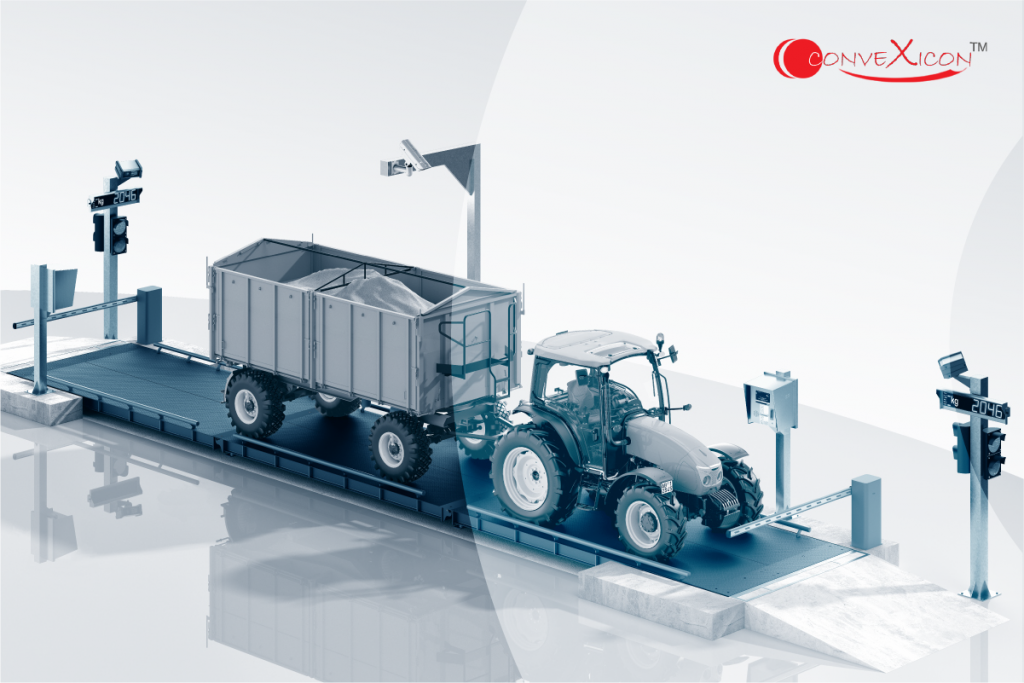 Easily Integrated with ERP Software
Convexicon's weighbridge automation solutions can be easily integrated with a variety of ERP software, including SAP, HANA, Oracle, Postgres, MS NAV, MS D365, and MS Axapta. This integration allows for seamless data transfer between your weighbridge automation and ERP systems, improving accuracy, efficiency, and data management.
Our client companies have seen impressive results after implementing our weighbridge automation solution. They have increased accuracy by up to 98% and reduced manual errors by up to 95%. They have also streamlined operations, reduced costs, and improved customer satisfaction with our custom-developed weighbridge automation system.
Join the Supply Chain Revolution with Convexicon India
Weighbridge automation is an essential solution for any supply chain company looking to maximize its efficiency. With a range of software and hardware components, custom development services, and a proven track record of success, Convexicon is the perfect partner for your business.
Don't wait – contact us or call us +91 8800443333 today to learn more about our weighbridge automation solutions and how we can help you achieve your supply chain goals. Take your supply chain to the next level with Convexicon India.